Bringing Your Fairytale to Life - the Timeline
Updated: Aug 20, 2019
It's time to talk about the timeline.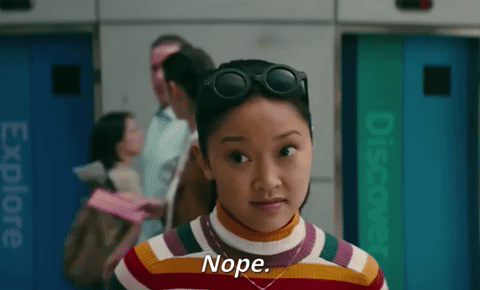 I can already feel the dread and reluctance. For the person who has never been married, figuring out what a wedding day timeline looks like can be confusing and stressful. Unless you're working with a planner or coordinator, it can feel like you're on your own. I have good news...you're not.
Your vendors are a great resource for information on wedding timelines. Especially your photographer.
There are multiple factors that go into choosing the perfect photographer. It's more than style and technical know-how, experience also plays into it. An experienced photographer knows just how much time should be allotted to each part of the day and what schedules work well. So when you start looking for your wedding photographer, it might be worth asking if they offer timeline assistance. I personally draft up timelines for any of my clients who ask, but I can only speak for how I do things and approach weddings. Not every photographer will offer this type of assistance, so it shouldn't be an immediate write-off. Like the other factors of picking your photographer, this is something you'll have to determine the importance of for yourself.
Saying all that, let's actually get to the meat.
Figuring Out How Much Time
Where do you start? Well, you can't get very far without knowing how much time each part of your day is going to take. This is where communication with your vendors is going to be key. You probably don't know how much time hair and makeup styling for 7 ladies will take, but your stylist will. And a great question for your officiant is how long the ceremony will be.
When asked for timeline assistance, I draft up the timelines based on questions I've asked my clients, like how many people are being styled, how many family groups are needed, will there be a first look. All of these things are going to effect the timeline. I have a basic guideline for how much time needs allotted to each part of the day, and I adjust that based on the answers to these questions. Then...I add wiggle room for possible delays. It's always better to have a little bit of wiggle room than to have a strict schedule.
This is the basic guideline I start with then I adjust as needed:
Hair & Makeup - 2+ hours
Getting Ready - 1 hour
Ceremony - 20 minutes to 1 hour
Portraits and groups - 1 to 2 hours
Reception - 4+ hours
Drafting the Timeline
Once you know how much time you need, putting together the timeline is actually pretty simple. Usually the first thing a couple books for their wedding is the reception venue. The venue will give you a time that you are required to end the festivities by, usually 10 or 11pm. Knowing that information, you can build your schedule going backwards.
If you have 5 hours in the reception venue and have to be out by 11pm, then you should make your grand entrance at 6pm. If you have an cocktail hour, then that means your ceremony has to end at 5pm, putting your ceremony somewhere around 4:30pm, and so on.
It's a good idea to work with your photographer on the specifics of how long it'll take for portraits and groups and what the advantages and disadvantages of a first look are, which I'll discuss in another post.
Another important factor in figuring out your timeline is whether or not your photographer will have a second shooter. This one little detail is very important because it's the difference between a staggered schedule or an overlapped schedule during the wedding preparations.
A staggered schedule allows enough time for one photographer to cover both the bride getting ready and the groom getting ready. This works best if the couple is getting ready in the same building.

An overlapped schedule offers a more relaxed pace as the photographers split up and divide duties.
When I have an overlapped schedule, I work with the bride while my second shooter works with the groom. We meet up again before the ceremony begins. For every wedding that I'm hired for 8 or more hours, I have a second shooter with me.
Your Timeline
I can't give you an exact timeline because it varies from wedding to wedding. It all depends on where your priorities lie and what customizations you need. If you're wanting a more personal experience, I'm happy to help all of my clients. Contact me to learn more about having Cyn Davis Photography for your wedding and to get personalized assistance. For those who just need a jumping off point, here's a basic timeline for a summer wedding:
11:00am Hair & Makeup
2:30pm Getting Ready
4:00pm Ceremony
5:00pm Cocktail Hour
6:00pm Reception
TL;DR - Find out how much time each part of the day needs. Build your timeline from the bottom up. Hire Cyn Davis Photography for your wedding and get personalized assistance
#Ohioweddingphotographer #TravelWeddingPhotographer #PittsburghWeddingPhotographer #SteubenvilleWeddingPhotographer #CynDavisPhotography #weddingplanning #WeddingTimeline #WheelingWeddingPhotographer